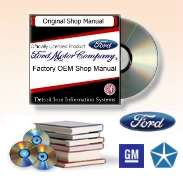 Why settle for second best?  Detroit Iron's Licensed Factory Service Manuals offer you the original manufacturer's shop manual in an easy to use format.   Version 3.0 has just been released and now is in easy to use PDF format and is compatible with PC's and Mac's.
    Check out the list below to details on each specific title to see if your vehicle is covered.  Back in the day, the car companies split their manuals into multiple books.  With our CD you get the complete collection of  shop manuals available for your vehicle. (see list below for details)
    All this and more for only $53.95 (Shipping Included)
How to order:
Check the list below and make sure your vehicle is covered.

Select Your Title Below and click the Buy It Now Button


Complete the PayPal checkout process and we will ship you the CD.  Please expect delivery in 2 – 3 weeks as we custom burn each CD to your order.
Shop Manual CD Title Details
| Part# | Vehicles Covered | Books Included |
| --- | --- | --- |
| 1932 Buick | All 1932 Buick cars | Buick Maintenance & Procedures |
| 1940 Buick | All 1940 Buick cars | Buick Maintenance & Procedures / 1940 thru 1970 Parts illustration |
| 1942 Buick | All 1942 thru 1947 Buick cars | 1942 Shop manual / 1946 and 1947 Supplement / 1928 thru 1954 Parts books / 1940 thru 1960 Parts books |
| 1948 Buick | All 1948 & 1949 Buick Cars | 1948 Shop manual / 1949 Supplement / 1948 thru 1950 DynoFlow manual / 1940 thru 1970 Parts illustration |
| 1950 Buick | All 1950 Buick cars | Shop manual / 1948 thru 1950 DynoFlow manual / 1940 thru 1970 Parts illustration |
| 1951 Buick | All 1951 Buick cars | Shop manual / 1940 thru 1970 Parts illustration |
| 1953 Buick | All 1952 & 1953 Buick cars | 1952 Shop manual / 1953 Supplement / 1940 thru 1970 Parts illustration |
| 1954 Buick | All 1954 Buick cars | Shop manual / 1940 thru 1970 Parts illustration |
| 1955 Buick | All 1955 Buick cars | Shop manual / 1940 thru 1970 Parts illustration |
| 1956 Buick | All 1956 Buick cars | Shop manual / 1940 thru 1970 Parts illustration |
| 1957 Buick | All 1957 Buick cars | Shop manual / Body manual / 1940 thru 1970 Parts illustration |
| 1958 Buick | All 1958 Buick cars | Chassis Service manual / Body Service manual / 1940 thru 1970 Parts illustration |
| 1959 Buick | All 1959 Buick cars | Chassis Service manual / Body Service manual / 1940 thru 1970 Parts illustration |
| 1960 Buick | All 1960 Buick cars | Chassis Service manual / Body Service manual / 1940 thru 1970 Parts illustration |
| 1961 Buick | All 1961 Buick cars plus Special | Chassis manual / Body manual / 1940 thru 1970 Parts illustration / Special Chassis manual |
| 1962 Buick | All 1962 Buick Cars plus Special | Chassis manual / Body manual / 1940 thru 1970 Parts illustration / Special Chassis manual |
| 1963 Buick | All 1963 Buick cars plus Special | Chassis manual / Body manual / 1940 thru 1970 Parts illustration / Special Chassis manual |
| 1964 Buick | All 1964 Buick cars plus Special | Chassis manual / Body manual / 1940 thru 1970 Parts illustration / Special Chassis manual |
| 1965 Buick | All 1965 Buick cars plus Special | Chassis manual / Body manual / 1940 thru 1970 Parts illustration / Special Chassis manual |
| 1966 Buick | All 1966 Buick cars | Chassis manual / Fisher Body manual / 1940 thru 1970 Parts illustration |
| 1967 Buick | All 1967 Buick cars | Chassis manual / Fisher Body manual / 1940 thru 1970 Parts illustration |
| 1968 Buick | All 1968 Buick Cars | Chassis manual / Fisher Body manual / 1940 thru 1970 Parts illustration |
| 1969 Buick | All 1969 Buick cars | Chassis manual / Fisher Body manual / 1940 thru 1970 Parts illustration |
| 1970 Buick | All 1970 Buick cars | Chassis manual / Fisher Body manual / 1940 thru 1970 Parts illustration |
| 1971 Buick | All 1971 Buick cars | Chassis manual / Fisher Body manual |
| 1972 Buick | All 1972 Buick cars | Chassis manual / Fisher Body manual |
| 1934 Chevrolet | All 1930 thru 1934 Chevrolet cars & trucks | 1930 thru 1934 Shop manuals / 1926 thru 1931 Fisher Body / 1929 thru 1968 Parts Coverage |
| 1935 Chevrolet | All 1935 & 1936 Chevrolet cars & trucks | 1935-1936 Shop manual / 1929 thru 1968 Parts Coverage |
| 1937 Chevrolet | All 1937 Chevrolet cars & trucks | Shop manual / 1929 thru 1968 Parts Coverage |
| 1938 Chevrolet | All 1938 Chevrolet cars & trucks | Shop manual / 1929 thru 1968 Parts Coverage |
| 1939 Chevrolet | All 1939 Chevrolet cars & trucks | Shop manual / 1939 – 1940 Fisher Body manual / 1929 thru 1968 Parts Coverage |
| 1940 Chevrolet | All 1940 Chevrolet cars & trucks | Shop manual / 1939 – 1940 Fisher Body manual / 1929 thru 1968 Parts Coverage |
| 1941 Chevrolet | All 1941 Chevrolet cars & trucks | Shop manual / Owners manual / 1929 thru 1968 Parts Coverage |
| 1946 Chevrolet | All 1942 thru 1948 Chevrolet cars plus 1942 thru 1946 trucks | 1942 thru 1948 Shop manual / 1929 thru 1968 Parts Coverage |
| 1951 Chevrolet | All 1949 thru 1954 Chevrolet cars plus 1953 & 1954 Corvette | 1949 thru 1954 Shop manual / 1953 thru 1963 Moldings / 1953 thru 1962 Corvette Service / 1929 thru 1968 Parts Coverage & accessories / Full line sales brochure / |
| 1956 Chevrolet | All 1955 & 1956 Chevrolet cars plus 1955 & 1956 Corvette | 1955 Shop manual / 1956 Supplement / 1929 thru 1968 Parts Coverage & Accessories / 1953 thru 1963 Moldings / 1953 thru 1962 Corvette Service manual / Full line sales brochure |
| 1957 Chevrolet | All 1957 Chevrolet cars plus Corvette | Shop manual / 1929 thru 1968 Parts Coverage & Accessories / 1953 thru 1963 Moldings / 1953 thru 1962 Corvette Service manual / Full line sales brochure |
| 1960 Chevrolet | All 1958 thru 1960 Chevrolet cars plus 1958 thru 1960 Corvette | 1958 Shop manual / 1959 & 1960 Supplements / 1929 thru 1968 Parts Coverage & Accessories / 1953 thru 1963 Moldings / 1953 thru 1962 Corvette Service manual / Full line sales brochure |
| 1961 Chevrolet | All 1961 thru 1964 Chevrolet cars plus 1961 & 1962 Corvette | 1961 Shop manual / 1962 & 1963 Supplements / 1953 thru 1962 Corvette Service / 1953 thru 1963 Moldings / Full line sales brochure / 1929 thru 1968 Parts Coverage |
| 1962 ChevyII | All 1962 thru 1964 ChevyII | 1962 Shop manual / 1963 & 1964 Supplements / 1929 thru 1968 Parts Coverage |
| 1963 Corvette | All 1963 thru 1965 Corvette | 1963 Shop manual / 1964 & 1965 Supplements / Full line sales brochure / 1929 thru 1968 Parts Coverage |
| 1964 Chevelle | All 1964 Chevelle | Shop manual / 1929 thru 1968 Parts Coverage |
| 1965 Chevrolet | All 1965 Chevrolet cars plus ChevyII / Chevelle | Chassis Service / GM Body / 1964 thru 1972 Parts & Accessories / Full line sales brochure |
| 1966 Chevrolet | All 1966 Chevrolet cars plus ChevyII / Corvette / Chevelle | Chassis Service / Fisher Body / 1964 thru 1972 Parts & Accessories / Full line sales brochure |
| 1967 Chevrolet | All 1967 Chevrolet cars plus Corvette / Camaro / Chevelle / ChevyII | Chassis Service / Chassis Overhaul / Fisher Body / 1964 thru 1972 Parts & Accessories / Full line sales brochure |
| 1968 Chevrolet | All 1968 Chevrolet cars plus Corvette / Camaro / Chevelle / ChevyII | Chassis Service / Chassis Overhaul / Fisher Body / 1964 thru 1972 Parts & Accessories / Full line sales brochure |
| 1969 Chevrolet | All 1969 Chevrolet cars plus Corvette / Camaro / Chevelle / Nova | Chassis Service / Chassis Overhaul / Fisher Body / 1964 thru 1972 Parts & Accessories / Full line sales brochure |
| 1970 Chevrolet | All 1970 Chevrolet cars plus Corvette / Camaro / Chevelle / Nova / Monte Carlo | Chassis Service / Chassis Overhaul / Fisher Body / Camaro Supplement / 1964 thru 1972 Parts & Accessories / Full line sales brochure |
| 1971 Chevrolet | All 1971 Chevrolet cars plus Corvette / Camaro Chevelle / Nova / Monte Carlo | Chassis Service / Chassis Overhaul / Fisher Body / 1964 thru 1972 Parts & Accessories / Full line sales brochure |
| 1972 Chevrolet | All 1972 Chevrolet cars plus Corvette / Camaro / Chevelle / Nova / Monte Carlo | Chassis Service / Chassis Overhaul / Fisher Body / 1964 thru 1972 Parts & Accessories / Full line sales brochure |
| 1942 Cadillac | All 1942 also 1946 and 1947 Cadillac cars | 1942 Shop manual / 1946 and 1947 Supplements / 1935 thru 1958 Parts books |
| 1949 Cadillac | All 1949 Cadillac cars | Shop manual also 1935 thru 1958 Parts book |
| 1950 Cadillac | All 1950 & 1951 Cadillac Cars | 1950 Shop manual / 1951 Supplement also 1935 thru 1958 Parts book |
| 1952 Cadillac | All 1952 & 1953 Cadillac cars | 1952 Shop manual / 1953 Supplement also 1946 thru 1958 Parts book |
| 1955 Cadillac | All 1954 & 1955 Cadillac cars | 1954 Shop manual / 1955 Supplement also 1946 thru 1958 Parts book |
| 1956 Cadillac | All 1956 Cadillac cars | Shop manual / 1946 thru 1965 Parts book |
| 1958 Cadillac | All 1957 & 1958 Cadillac cars | 1957 Shop manual / 1958 Supplement also 1956 thru 1965 Parts book |
| 1960 Cadillac | All 1959 & 1960 Cadillac cars | 1959 Shop manual / 1960 Supplement also 1956 thru 1965 Parts book |
| 1961 Cadillac | All 1961 Cadillac cars | Shop manual also 1956 thru 1965 Parts book |
| 1962 Cadillac | All 1962 Cadillac cars | Shop manual / 1956 thru 1965 Parts book |
| 1963 Cadillac | All 1963 Cadillac cars | Shop manual also 1956 thru 1965 Parts book |
| 1964 Cadillac | All 1964 Cadillac cars | Shop manual / 1956 thru 1974 Parts book |
| 1965 Cadillac | All 1965 Cadillac cars | Shop manual / Body manual / 1956 thru 1973 Parts book |
| 1966 Cadillac | All 1966 Cadillac cars | Shop manual / Fisher Body also 1964 thru 1974 Parts book |
| 1967 Cadillac | All 1967 Cadillac cars | Shop manual / Fisher Body also 1964 thru 1974 Parts book |
| 1968 Cadillac | All 1968 Cadillac cars | Shop manual / Fisher Body manual also 1964 thru 1974 Parts book |
| 1969 Cadillac | All 1969 Cadillac cars | Chassis manual / Fisher Body manual also 1964 thru 1974 Parts book |
| 1970 Cadillac | All 1970 Cadillac cars | Chassis manual / Fisher Body manual also 1964 thru 1974 Parts book |
| 1971 Cadillac | All 1971 Cadillac cars | Chassis manual / Fisher Body manual also 1964 thru 1974 Parts book |
| 1972 Cadillac | All 1972 Cadillac cars | Shop manual / Fisher Body also 1964 thru 1974 Parts book |
| 1941 Chrysler | All 1941 thru 1948 Chrysler cars | 1941 thur 1948 Shop manual |
| 1949 Chrysler | All 1949 and 1950 Chrysler cars | 1949 and 1950 Shop manual |
| 1951 Chrysler | All 1951 and 1952 Chrysler cars | 1951 and 1952 Shop manual |
| 1953 Chrysler | All 1953 Chrysler cars | Shop manual |
| 1954 Chrysler | All 1954 Chrysler / Imperial cars | Chrysler / Imperial Shop manual |
| 1955 Chrysler | All 1955 Chrysler / Imperial cars | Chrysler / Imperial Shop manual |
| 1956 Chrysler | All 1956 Chrysler / Imperial cars | Chrysler / Imperial Shop manual |
| 1957 Chrysler | All 1957 Chrysler – Imperial cars | Chrysler / Imperial Shop manual |
| 1958 Chrysler | All 1958 and 1959 Chrysler / Imperial cars | 1958 Chrysler / Imperial Shop manual and 1959 Supplement |
| 1960 Chrysler | All 1960 & 1961 Chrysler / Imperial cars | 1960 Service manual / 1961 Supplement |
| 1962 Chrysler | All 1962 Chrysler / Imperial cars | Chrysler / Imperial Shop manual |
| 1963 Chrysler | All 1963 Chrysler / Imperial cars | Chrysler / Imperial Shop manual |
| 1964 Chrysler | All 1964 Chrysler / Imperial cars | Chrysler / Imperial Shop manual |
| 1965 Chrysler | All 1965 Chrysler / Imperial cars | Chrysler / Imperial Shop manual |
| 1966 Chrysler | All 1966 Chrysler / Imperial cars | Chrysler / Imperial Shop manual |
| 1967 Chrysler | All 1967 Chrysler / Imperial cars | Chrysler / Imperial Shop manual |
| 1968 Chrysler | All 1968 Chrysler / Imperial cars | Chrysler / Imperial Shop manual |
| 1969 Chrysler | All 1969 Chrysler / Imperial cars | Chrysler / Imperial Shop manual plus 1969 Parts book |
| 1970 Chrysler | All 1970 Chrysler / Imperial cars | Chrysler / Imperial Shop manual |
| 1971 Plymouth | All 1971 Plymouth / Chrysler / Imperial cars | Shop manual also Body manual |
| 1972 Plymouth | All 1972 Plymouth / Chrysler / Imperial cars | Shop manual also Body manual |
| 1973 Plymouth | All 1973 Plymouth cars plus Chrysler / Imperial | Chassis Service manual / Body Service manual |
| 1974 Plymouth | All 1974 Plymouth cars plus Chrysler / Imperial | Chassis Service manual / Body Service manual |
| 1975 Plymouth | All 1975 Plymouth cars plus Chrysler / Imperial | Chassis Service manual / Body Service manual |
| 1960 Corvair | All 1960 Corvairs | Shop manual / 1960 thru 1969 Corvair Parts |
| 1961 Corvair | All 1961 Corvairs | 1961 Shop manual / 1960 thru 1969 Corvair Parts |
| 1962 Corvair | All 1962 and 1963 Corvairs | 1961 Shop Manuals / 1962 & 1963 Supplements / 1960 thru 1969 Corvair Parts book |
| 1964 Corvair | All 1964 Corvairs | 1961 Shop Manuals / 1964 Supplement / 1960 thru 1969 Corvair Parts book |
| 1965 Corvair | All 1965 Corvairs | Shop manual / GM Body manual / 1960 thru 1969 Corvair Parts |
| 1966 Corvair | All 1965 & 1966 Corvairs | 1965 Shop manual / 1966 Supplement / Fisher Body / 1960thru1969 Corvair Parts |
| 1967 Corvair | All 1967 Corvairs | 1965 Shop manual / 1967 Supplement / Fisher Body / 1960 thru 1969 Corvair Parts |
| 1968 Corvair | All 1968 Corvairs | 1965 Shop manual / 1968 Supplement / Fisher Body / 1960 thru 1969 Corvair Parts |
| 1969 Corvair | All 1969 Corvairs | 1965 Shop manual / 1969 Supplement / Fisher Body / 1960 thru 1969 Corvair Parts |
| 1930 Chevrolet | All 1930 Chevrolet cars & trucks | Shop manual / 1929 thru 1968 Parts Coverage |
| 1932 Chevrolet | All 1932 Chevrolet cars & trucks | Shop manual / 1929 thru 1968 Parts Coverage |
| 1933 Chevrolet | All 1933 Chevrolet cars & trucks | Shop manual / 1929 thru 1968 Parts Coverage |
| 1934 Chevrolet | All 1934 Chevrolet cars & trucks | Shop manual / 1929 thru 1968 Parts Coverage |
| 1935 Chevrolet | All 1935 & 1936 Chevrolet cars & trucks | 1935-1936 Shop manual / 1929 thru 1968 Parts Coverage |
| 1937 Chevrolet | All 1937 Chevrolet cars & trucks | Shop manual / 1929 thru 1968 Parts Coverage |
| 1938 Chevrolet | All 1938 Chevrolet cars & trucks | Shop manual / 1929 thru 1968 Parts Coverage |
| 1939 Chevrolet | All 1939 Chevrolet cars & trucks | Shop manual / 1939-1940 Fisher Body manual 1929 thru 1968 Parts Coverage |
| 1940 Chevrolet | All 1940 Chevrolet cars & trucks | Shop manual / 1939 – 1940 Fisher Body manual |
| 1941 Chevrolet | All 1941 Chevrolet cars & trucks | Shop manual / Owners manual / 1929 thru 1968 Parts Coverage |
| 1946 Chevrolet | All 1942 thru 1948 Chevrolet cars plus 1942 thru 1946 trucks | 1942 thru 1948 Shop manual / 1929 thru 1968 Parts Coverage |
| 1947 Chevrolet truck | Covers 1947 Chevrolet trucks | truck Shop manual 1929 thru 1968 Parts Coverage |
| 1948 Chevrolet truck | Covers 1948 thru 1953 Chevrolet trucks | 1948 thr 1953 truck Shop manual / 1929 thru 1968 Parts Coverage |
| 1954 Chevrolet trucks | Covers 1954 Chevrolet trucks | truck Shop manual / 1929 thru 1968 Parts Coverage |
| 1956 Chevrolet trucks | Covers 1955 & 1956 Chevrolet trucks | 1955 truck Shop manual / 1956 Supplement / 1929 thru 1968 Parts Coverage |
| 1957 Chevrolet truck | Covers 1957 Chevrolet trucks | truck Shop manual / 1929 thru 1968 Parts Coverage |
| 1958 Chevrolet truck | Covers 1958 & 1959 Chevrolet trucks | 1958 truck Shop manual / 1959 Supplement / 1929 thru 1968 Parts Coverage / Full line sales brochure |
| 1960 Chevrolet truck | Covers 1960 thru 1962 Chevrolet trucks | 1960 Shop manual / 1960 and 1961 Supplements / 1938 thru 1965 Parts book |
| 1963 Chevrolet truck | Covers 1963 thru 1966 Chevrolet trucks | 1963 truck Shop manual / 1964 thru 1966 Supplements / Van Supplement / 1929 thru 1968 Parts Coverage |
| 1967 Chevrolet truck | Covers 1967 Chevrolet trucks | truck Chassis Service / truck Chassis Overhaul / 1929 thru 1968 Parts Coverage |
| 1968 Chevrolet truck | Covers 1968 Chevrolet trucks | truck Chassis Service / truck Chassis Overhaul / 1929 thru 1968 Parts Coverage |
| 1969 Chevrolet truck | Covers 1969 Chevrolet trucks | truck Chassis Service / truck Chassis Overhaul |
| 1970 Chevrolet truck | Covers 1970 Chevrolet trucks | truck Chassis Service / truck Chassis Overhaul |
| 1971 Chevrolet truck | Covers 1971 Chevrolet trucks | truck Chassis Service / truck Chassis Overhaul |
| 1972 Chevrolet truck | Covers 1972 Chevrolet trucks | truck Chassis Service / truck Chassis Overhaul |
| 1950 Desoto | All 1950 Desoto cars | Shop manual |
| 1953 Desoto | All 1952 & 1953 Desoto cars | 1952 & 1953 Shop manual |
| 1941 Dodge | All 1941 thru 1948 Dodge cars | 1941 thur 1948 Shop manual |
| 1949 Dodge | All 1949 thru 1952 Dodge cars | 1949 thru 1952 Shop manual |
| 1953 Dodge | All 1953 Dodge cars | Shop manual |
| 1954 Dodge | All 1954 Dodge cars | Shop manual |
| 1955 Dodge | All 1955 Dodge cars | Shop manual |
| 1956 Dodge | All 1956 Dodge cars | Shop manual |
| 1957 Dodge | All 1957 Dodge cars | Shop manual |
| 1958 Dodge | All 1958 & 1959 Dodge cars | 1958 Shop manual / 1959 Supplement |
| 1960 Dodge | All 1960 Dodge cars | Shop manual |
| 1963 Dodge | All 1963 Dodge cars | Dart – Polara Shop manual / Custom 880 Shop manual |
| 1964 Dodge | All 1964 Dodge cars | Dart – Coronet Shop manual / Custom 880 Shop manual |
| 1965 Dodge | All 1965 Dodge Cars | Polara – Monaco Shop manual / Dart – Coronet Shop manual |
| 1966 Dodge | All 1966 Dodge cars | Polara – Monaco Shop manual / Dart – Coronet Shop manual |
| 1967 Dodge | All 1967 Dodge cars | Dart – Coronet Shop manual / Polara – Monaco Shop manual |
| 1968 Dodge | All 1968 Dodge cars | Dart – Coronet Shop manual / Polara – Monaco Shop manual |
| 1969 Dodge | All 1969 Dodge cars | Dart – Coronet Shop manual / Polara – Monaco Shop manual / Dodge Parts Listing |
| 1970 Dodge | All 1970 Dodge cars | Dart – Coronet Shop manual / Polara – Monaco Shop manual / Charger – Challenger Shop manual |
| 1971 Dodge | All 1971 Dodge Cars | Chassis Service manual / Body Service manual |
| 1972 Dodge | All 1972 Dodge cars | Chassis Service manual / Body Service manual |
| 1973 Dodge | All 1973 Dodge cars | Chassis Service manual / Body Service manual |
| 1974 Dodge | All 1974 Dodge cars | Chassis Service manual / Body Service manual |
| 1975 Plymouth | All 1975 Plymouth cars plus Chrysler / Imperial | Chassis Service manual / Body Service manual |
| 1938 Dodge truck | Covers 1938 Dodge trucks | truck Shop manual |
| 1941 Dodge truck | Covers 1941 thru 1947 Dodge trucks | 1941 thru 1947 truck Shop manual |
| 1948 Dodge truck | Covers 1948 & 1949 Dodge trucks | 1948 & 1949 truck Shop manual |
| 1950 Dodge truck | Covers 1950 Dodge trucks | truck Shop manual |
| 1951 Dodge truck | Covers 1951 thur 1953 Dodge trucks | 1951 & 1952 truck Shop manual / 1953 Supplement |
| 1954 Dodge truck | Covers 1954 Dodge trucks | truck Shop manual |
| 1955 Dodge truck | Covers 1955 thru 1957 Dodge trucks | 1955 truck Shop manual / 1956 & 1957 Supplements |
| 1958 Dodge truck | Covers 1958 & 1959 Dodge trucks | 1958 truck Shop manual / 1959 Supplement |
| 1960 Dodge truck | Covers 1960 & 1961 Dodge trucks | 1960 truck Shop manual / 1961 Supplement |
| 1962 Dodge truck | Covers 1962 Dodge trucks | truck Shop manual |
| 1963 Dodge truck | Covers 1963 Dodge trucks | truck Shop manual |
| 1964 Dodge truck | Covers 1964 Dodge trucks | truck Shop manual |
| 1965 Dodge truck | Covers 1965 Dodge trucks | truck Shop manual |
| 1966 Dodge truck | Covers 1966 Dodge trucks | truck Shop manual |
| 1967 Dodge truck | Covers 1967 & 1968 Dodge trucks | 1967 truck Shop manual / 1968 Supplement |
| 1970 Dodge truck | Covers 1969 & 1970 Dodge trucks | 1969 truck Shop manual / 1970 Supplement |
| 1971 Dodge truck | Covers 1971 Dodge trucks | truck Shop manual |
| 1972 Dodge truck | Covers 1972 Dodge trucks | truck Shop manual |
| 1973 Dodge truck | Covers 1973 and 1974 Dodge trucks | 1973 Service manual / 1974 Supplement |
| 1975 Dodge truck | Covers 1975 Dodge trucks | 1975 Service manual |
| 1976 Dodge truck | Covers 1976 Dodge trucks | 1976 Service manual |
| 1977 Dodge truck | Covers 1977 and 1978 Dodge trucks | 1977 Service manual / 1978 Supplement |
| 1979 Dodge truck | Covers 1979 Dodge trucks | 1979 Service manual |
| 1958 Edsel | All 1958 Edsel cars | Shop manual / 1955 thru 1961 AC / 1960 thru 1964 Parts & Illustrations |
| 1959 Edsel | All 1959 Edsel cars | Shop manual / 1955 thru 1961 AC / 1960 thru 1964 Parts & Illustrations |
| 1960 Edsel | All 1960 Edsel cars | Shop manual / 1955 thru 1961 AC / 1960 thru 1964 Parts & Illustrations |
| 1931 Ford | All 1909 thru 1931 Ford cars & trucks | Owner operator manual / 1928 thru 1931 Body Parts / Ford Service / Model T Carburetor / Model T transmission / 1928 thru 1937 Chassis Parts |
| 1938 Ford | All 1932 thru 1938 Ford cars & trucks | 1928 thru 1937 Chassis Parts / 1935 & 1936 Body Parts / 1932 thru 1941 Technical Bulletins / 1932 thru 1947 Repair manual |
| 1948 Ford | All 1938 thru 1948 Ford cars & trucks plus Lincoln / Mercury | 1939 thru 1948 Ford & Mercury Shop manual / 1946 thru 1948 Ford – Mercury & Lincoln manual / 1938 thru 1941 Technical Bulletins / 1932 thru 1947 Repair manual |
| 1949 Ford | All 1949 thru 1951 Ford cars | 1949 thru 1951 repair manual / 1949 thru 1959 Parts |
| 1953 Ford | All 1952 thru 1954 Ford cars | 1952 Shop manual / 1953 & 1954 Supplements / Fordomatic manual / 1949 thru 1959 Parts |
| 1955 Ford | All 1955 Ford cars plus Thunderbird | Shop manual / 1955 thru 1961 A/C manual / 1955 thru 1957 Parts / Fordomatic manual / 1949 thru 1959 Parts |
| 1956 Ford | All 1956 Ford cars plus Thunderbird | Shop manual / 1955 thru 1961 A/C manual / 1955 thru 1957 Parts / Fordomatic manual / 1949 thru 1959 Parts / Full line sales brochure |
| 1957 Ford | All 1957 Ford cars plus Thunderbird | Shop manual / 1955 thru 1961 A/C manual / 1955 thru 1957 Parts / Fordomatic manual / 1949 thru 1959 Parts / Full line sales brochure / Retractable hardtop supplement |
| 1958 Ford | All 1958 Ford cars | Shop manual / 1955 thru 1961 A/C manual / Fordomatic manual / 1949 thru 1959 Parts |
| 1958 Thunderbird | 1958 Thunderbirds | Shop manual / 1949 thru 1959 Ford Parts |
| 1959 Ford | All 1959 Ford cars | Shop manual / 1955 thru 1961 A/C manual / Fordomatic manual / 1949 thru 1959 Parts |
| 1959 Thunderbird | 1959 Thunderbirds | Shop manual / 1949 thru 1959 Ford Parts |
| 1960 Falcon | All 1960 thru 1963 Falcon and Comet | 1960 Shop manual / 1961 thru 1963 Supplements / 1960 & 1961 Comet maintenance / 1960 thru 1964 Parts and Illustrations books |
| 1960 Ford | All full size 1960 Ford cars | Shop manual / 1955 thru 1961 A/C manual / 1960 thru1964 Parts |
| 1960 Thunderbird | 1960 Thunderbirds | Shop manual / 1949 thru 1959 Ford Parts |
| 1961 Ford | All full size 1961 Ford cars | Shop manual / 1955 thru 1961 A/C manual / 1960 thru 1964 Parts |
| 1961 Thunderbird | 1961 Thunderbirds | Shop manual / 1949 thru 1959 Ford Parts |
| 1962 Fairlane | All 1962thru1964 Fairlanes | 1962 Fairlane Shop manual / 1963 & 1964 Supplements / 1960 thru 1964 Ford Parts |
| 1962 Ford | All full size 1962 & 1963 Ford cars | 1962 Shop manual / 1963 Supplement / 1960 thru 1964 Parts & Illustrations / Full line sales brochure |
| 1962 Thunderbird | All 1962 & 1963 Thunderbirds | 1962 Shop manual / 1963 Supplement / 1960 thru 1964 ford Parts / Full line sales brochure |
| 1964 Ford | All full size 1964 Ford & Mercury cars | Shop manual / 1960 thru 1964 Ford Parts & Illustrations / Full line sales brochure |
| 1964 Mustang | All 1964 Mustang / Falcon & Comet | Shop manual / 1960 thru 1964 Ford & Mercury Parts and Illustrations |
| 1964 Thunderbird | 1964 Thunderbirds | Shop manual / 1960 thru 1964 Ford Parts / Full line sales brochure |
| 1965 Ford | All full size 1965 Ford & Mercury cars | Shop manual / 1965 thru 1972 Ford Parts / Full line sales brochure |
| 1965 Mustang | All 1965 Mustang / Falcon & Fairlane | Shop manual / 1965 thru 1972 Ford Parts / Full line sales brochure |
| 1965 Thunderbird | 1965 Thunderbirds | Shop manual / 1965 thru 1972 Ford Parts / Full line sales brochure |
| 1966 Ford | All full size 1966 Ford & Mercury cars | Shop manual / 1965 thru 1972 Ford Parts / Full line sales brochure |
| 1966 Mustang | All 1966 Mustang / Falcon & Fairlane | Shop manual / 1965 thru 1972 Ford Parts / Full line sale brochure |
| 1966 Thunderbird | 1966 Thunderbirds | Shop manual / 1965 thru 1972 Ford Parts / Full line sales brochure |
| 1967 Ford | All full size 1967 Ford & Mercury cars | Shop manual / 1965 thru 1972 Ford Parts / Full line sales brochure |
| 1967 Mustang | All 1967 Mustang / Falcon & Fairlane | Shop manual / 1965 thru 1972 Ford Parts / Full line sale brochure |
| 1968 Ford | All full size 1968 Ford & Mercury cars | Shop manual / 1965 thru 1972 Ford Parts / Full line sales brochure |
| 1968 Mustang | All 1968 Mustang / Falcon & Fairlane | Shop manual / 1965 thru 1972 Ford Parts |
| 1968 Thunderbird | All 1967 & 1968 Thunderbirds | 1967 Shop manual / 1968 Supplement / 1965 thru 1972 Ford Parts / Full line sales brochure |
| 1969 Ford | All 1969 Ford cars | Five Volume Shop manuals / Wiring diagrams / 1965 thru 1972 Ford Parts |
| 1970 Ford | All 1970 Ford cars | Five Volume Shop manuals / Wiring diagrams / 1965 thru 1972 Ford Parts |
| 1971 Ford | All 1971 Ford cars | Five Volume Shop manuals / Wiring diagrams / 1965 thru 1972 Ford Parts |
| 1972 Ford | All 1972 Ford cars | Five Volume Shop manuals / Wiring diagrams / 1965 thru 1972 Ford Parts |
| 1973 Ford | All 1973 Ford / Lincoln & Mercury cars | Five Volume Shop manuals / Wiring diagrams |
| 1974 Ford | All 1974 Ford / Lincoln / Mercury cars | Five Volume set shop manuals / Wiring diagrams |
| 1975 Ford | All 1975 and 1976 Ford / Lincoln / Mercury cars | 1975 and 1976 Five Volume Set |
| 1977 Ford | All 1977 Ford / Lincoln / Mercury cars | Five Volume Set |
| 1978 Ford | All 1978 Ford / Lincoln / Mercury cars | Five Volume Set |
| 1979 Ford | All 1979 Ford / Lincoln / Mercury cars | Five Volume Set |
| 1931 Ford | All 1909 thru 1931 Ford cars & trucks | Owner operator manual / 1928 thru 1931 Body Parts / Ford Service / Model T Carburetor / Model T transmission / 1928thru1937 Chassis Parts |
| 1938 Ford | All 1932 thru 1938 Ford cars & trucks | 1928 thru 1937 Chassis Parts / 1935 & 1936 Body Parts / 1932 thru 1941 Technical Bulletins / 1932 thru 1947 Repair manual |
| 1948 Ford | All 1939 thru 1948 Ford cars & trucks plus Lincoln / Mercury | 1939 thru 1948 Ford & Mercury Shop manual / 1946 thru 1948 Ford – Mercury & Lincoln manual / 1938 thru 1941 Technical Bulletins / 1932 thru 1947 Repair manual |
| 1949 Ford truck | Covers 1949 thru 1952 Ford trucks | 1949 thru 1952 truck Shop manual |
| 1953 Ford truck | Covers 1953 Ford trucks | truck Shop manual |
| 1954 Ford truck | Covers 1954 & 1955 Ford trucks | 1954 truck Shop manual / 1955 Supplement |
| 1956 Ford truck | Covers 1956 Ford trucks | truck Shop manual |
| 1957 Ford truck | Covers 1957 Ford trucks | truck Shop manual |
| 1958 Ford truck | Covers 1958 Ford trucks | truck Shop manual |
| 1959 Ford truck | Covers 1959 Ford trucks | truck Shop manual |
| 1960 Ford truck | Covers 1960 Ford trucks | truck Shop manual |
| 1961 Ford truck | Covers 1961 thru 1963 Ford trucks | 1961 truck Shop manual / 1962 & 1963 Supplements |
| 1964 Ford truck | Covers 1964 Ford trucks and Econoline | truck Shop manual / Econoline manual |
| 1965 Ford truck | Covers 1965 Ford trucks and Econoline | truck Shop manual / Econoline manual |
| 1966 Ford truck | Covers 1966 Ford trucks and Econoline | truck Shop manual / Wiring diagrams / Econoline manual |
| 1967 Ford truck | Covers 1967 Ford trucks and Econoline | truck Shop manual / Wiring diagrams / Econoline manual |
| 1968 Ford truck | "Covers 1968 Ford trucks, Econoline and Bronco" | truck Shop manual / Wiring diagrams / Econoline manual / Bronco manual |
| 1969 Ford truck | Covers 1969 Ford trucks | Five Volume set shop manuals / Wiring diagrams |
| 1970 Ford truck | Covers 1970 Ford trucks | Five Volume set shop manuals / Wiring diagrams |
| 1971 Ford truck | Covers 1971 Ford trucks | Five Volume set shop manuals / Wiring diagrams |
| 1972 Ford truck | Covers 1972 Ford trucks | Five Volume set shop manuals / Wiring diagrams |
| 1973 Ford truck | Covers 1973 Ford trucks | Five Volume Shop manuals / Wiring Diagrams / Full line sales brochure |
| 1974 Ford truck | Covers 1974 Ford trucks | Five Volume Shop manuals / Wiring Diagrams / Full line sales brochure |
| 1975 Ford truck | Covers 1975 Ford trucks | Five Volume Shop manuals / Wiring Diagrams / Full line sales brochure |
| 1976 Ford truck | Covers 1976 Ford trucks | Five Volume Shop manuals / Wiring Diagrams / Full line sales brochure |
| 1977 Ford truck | Covers 1977 Ford trucks | Five Volume Shop manuals / Wiring Diagrams / Full line sales brochure |
| 1978 Ford truck | Covers all 1978 Ford trucks | Five Volume Shop manuals / Wiring diagrams |
| 1979 Ford truck | Covers 1979 Ford trucks | Three Volume Shop manuals / Wiring diagrams |
| 1948 Ford | All 1938 thru 1948 Ford cars & trucks plus Lincoln / Mercury | 1939 thru 1948 Ford & Mercury Shop manual / 1946 thru 1948 Ford – Mercury & Lincoln manual / 1938 thru 1941 Technical Bulletins / 1932 thru 1947 Repair manual |
| 1949 Lincoln | All 1949 thru 1951 Lincoln cars | 1949 thru 1951 Shop manual / 1949 and 1950 Lincoln Body Parts / 1949 thru 1951 Lincoln Chassis Parts / 1951 thru 1955 transmission / 1949 thru 1953 Mercury Chassis Parts / 1949 thru 1951 Mercury Body Parts |
| 1952 Lincoln | All 1952 & 1953 Lincoln & Mercury cars | 1952 Lincoln & Mercury Shop manuals / 1953 Supplements |
| 1953 Lincoln | All 1952 and 1953 Lincoln & Mercury cars | 1952 Linclon & Mercury Service manual / 1953 Supplements / 1951 thru 1955 transmission / 1952 thru 1954 Lincoln Chasic Parts / 1953 thru 1955 Lincoln Body Parts / 1949 thru 1953 Mercury Chassis Parts |
| 1954 Lincoln | All 1954 & 1955 Lincoln cars | 1954 Shop manual / 1955 Supplement / 1951 thru 1955 transmission / 1955 thru 1961 Fordomatic / 1955 thru 1961 AC / 1952 thru 1954 Chasic Parts / 1953 thru 1955 Body Parts |
| 1956 Lincoln | All 1956 & 1957 Linclon cars | 1956 Shop manual / 1957 Supplement / 1956 Mark II / 1955 thru 1961 Fordomatic / 1955 thru 1961 AC / 1955 thru 1958 Parts & Illustrations |
| 1958 Lincoln | All 1958 Lincoln cars | Maintenance manual / 1956 thru 1959 Parts and Illustrations / 1955 thru 1961 Fordomatic / 1955 thru 1961 AC |
| 1959 Lincoln | All 1959 Lincoln cars | Maintenance manual / 1956 thru 1959 Parts and Illustrations / 1955 thru 1961 Fordomatic / 1955 thru 1961 AC |
| 1960 Lincoln | All 1960 Lincoln cars | Maintenance manual / 1960 thru 1963 Body Parts and Illustrations / 1955 thru 1961 Fordomatic / 1955 thru 1961 AC |
| 1961 Lincoln | All 1961 thru 1963 Lincoln cars | 1961 Maintenance manual / 1962 & 1963 Supplements / 1960 thru 1963 Body Parts and Illustrations |
| 1964 Lincoln | All 1964 Lincoln cars | Maintenance manual / 1960 thru 1964 Parts and Illustrations |
| 1965 Lincoln | All 1965 Lincoln cars | Maintenance manual / 1965 thru 1972 Lincoln Mercury Parts and Illustration book |
| 1966 Lincoln | All 1966 Lincoln cars | Maintenance manual / 1965 thru 1972 Lincoln Mercury Parts and Illustration book |
| 1967 Lincoln | All 1967 & 1968 Lincoln cars | 1967 Maintenance manual / 1968 Supplement / 1965 thru 1972 Lincoln Mercury Parts and Illustration book |
| 1969 Lincoln | All 1969 Lincoln & Mercury cars | Five Volume Set Shop manual / 1965 thru 1972 Lincoln Mercury Parts and Illustration book |
| 1970 Lincoln | All 1970 Lincoln & Mercury cars | Five Volume Set Shop manual / 1965 thru 1972 Lincoln Mercury Parts and Illustration book |
| 1971 Lincoln | All 1971Lincoln & Mercury cars | Five Volume Set Shop manual / 1965 thru 1972 Lincoln Mercury Parts and Illustration book |
| 1972 Lincoln | All 1972 Lincoln & Mercury cars | Five Volume Set Shop manual / 1965 thru 1972 Lincoln Mercury Parts and Illustration book |
| 1973 Ford | All 1973 Ford / Lincoln & Mercury cars | Five Volume Shop manuals / Wiring diagrams |
| 1974 Ford | All 1974 Ford/- Lincoln / Mercury cars | Five Volume set shop manuals / Wiring diagrams |
| 1975 Ford | All 1975 and 1976 Ford / Lincoln / Mercury cars | 1975 and 1976 Five Volume Set |
| 1977 Ford | All 1977 Ford / Lincoln / Mercury cars | Five Volume Set |
| 1978 Ford | All 1978 Ford / Lincoln / Mercury cars | Five Volume Set |
| 1979 Ford | All 1979 Ford / Lincoln / Mercury cars | Five Volume Set |
| 1948 Ford | All 1938 thru 1948 Ford cars & trucks plus Lincoln / Mercury | 1939 thru 1948 Ford & Mercury Shop manual / 1946 thru 1948 Ford – Mercury & Lincoln manual / 1938 thru 1941 Technical Bulletins / 1932 thru 1947 Repair manual |
| 1952 Lincoln | All 1952 & 1953 Lincoln & Mercury cars | 1952 Lincoln & Mercury Shop manuals / 1953 Supplements |
| 1954 Mercury | All 1954 & 1955 Mercury cars | 1954 Mercury Repair manual / 1955 Supplement / 1951 thru 1955 transmission / 1954 thru 1955 Mercury Parts |
| 1956 Mercury | All 1956 Mercury cars | Maintenance manual / 1955 thru 1961 A/C manual / Fordomatic manual / Mercury Parts |
| 1957 Mercury | All 1957 Mercury cars | Maintenance manual / 1955 thru 1961 A/C manual / Fordomatic manual / Mercury Parts |
| 1958 Mercury | All 1958 Mercury cars | Maintenance manual / 1955 thru 1961 A/C manual / Fordomatic manual / Full line Sales brochure / Mercury Parts |
| 1959 Mercury | All 1959 Mercury cars | Maintenance manual / 1955 thru 1961 A/C manual / Fordomatic manual / Mercury Parts |
| 1960 Falcon | All 1960 thru 1963 Falcon and Comet | 1960 Shop manual / 1961 thru 1963 Supplements / 1960 & 1961 Comet maintenance / 1960 thru 1964 Ford & Mercury Parts and Illustrations books |
| 1960 Mercury | All 1960 Mercury cars | Shop manual / 1955 thru 1961 AC / 1955 thru 1961 Fordomatic / 1960 thur 1964 Parts & Illustrations |
| 1961 Mercury | All 1961 thru 1963 Mercury cars | 1961 Shop manual / 1962 & 1963 Supplements / 1955 thru 1961 AC / 1955 thru 1961 Fordomatic / 1960 thru 1964 Parts & Illustrations |
| 1964 Mercury | All full size 1964 Mercury cars | Shop manual / 1960 thru 1964 Mercury Parts & Illustrations |
| 1964 Mustang | All 1964 Mustang / Comet & Falcon | Shop manual / 1960 thru 1964 Ford & Mercury Parts and Illustrations |
| 1965 Comet | All 1965 Comet | Shop manual / 1965 thru 1972 Lincoln Mercury Parts and Illustration book |
| 1965 Mercury | All full size 1965 Mercury cars | Shop manual / 1965 thru 1972 Lincoln Mercury Parts and Illustration book |
| 1966 Comet | All 1966 Comet | Shop manual / 1965 thru 1972 Lincoln Mercury Parts and Illustration book |
| 1966 Mercury | All full size 1966 Mercury cars | Shop manual / 1965 thru 1972 Lincoln Mercury Parts and Illustration book |
| 1967 Cougar | All 1967 Comet & Cougar | Shop manual / 1965 thru 1972 Lincoln Mercury Parts and Illustration book |
| 1967 Mercury | All full size 1967 Mercury cars | Shop manual / 1965 thru 1972 Lincoln Mercury Parts and Illustration book |
| 1968 Cougar | All 1968 Comet & Cougar | Shop manual / 1965 thru 1972 Lincoln Mercury Parts and Illustration book |
| 1968 Mercury | All full size 1968 Mercury cars | Shop manual / 1965 thru 1972 Lincoln Mercury Parts and Illustration book |
| 1969 Lincoln | All 1969 Lincoln & Mercury cars | Five Volume Set Shop manual / 1965 thru 1972 Lincoln Mercury Parts and Illustration book |
| 1970 Lincoln | All 1970 Lincoln & Mercury cars | Five Volume Set Shop manual / 1965 thru 1972 Lincoln Mercury Parts and Illustration book |
| 1971 Lincoln | All 1971Lincoln & Mercury cars | Five Volume Set Shop manual / 1965 thru 1972 Lincoln Mercury Parts and Illustration book |
| 1972 Lincoln | All 1972 Lincoln & Mercury cars | Five Volume Set Shop manual / 1965 thru 1972 Lincoln Mercury Parts and Illustration book |
| 1973 Ford | All 1973 Ford / Lincoln & Mercury cars | Five Volume Shop manuals / Wiring diagrams |
| 1974 Ford | All 1974 Ford / Lincoln / Mercury cars | Five Volume set shop manuals / Wiring diagrams |
| 1975 Ford | All 1975 and 1976 Ford / Lincoln / Mercury cars | 1975 and 1976 Five Volume Set |
| 1977 Ford | All 1977 Ford / Lincoln / Mercury cars | Five Volume Set |
| 1978 Ford | All 1978 Ford / Lincoln / Mercury cars | Five Volume Set |
| 1979 Ford | All 1979 Ford / Lincoln / Mercury cars | Five Volume Set |
| 1942 Oldsmobile | All 1942 thru 1948 Oldsmobile cars | 1942 thru 1948 Shop manual / 1942 thru 1951 Parts |
| 1949 Oldsmobile | All 1949 Oldsmobile cars | Shop manual / 1942 thru 1951 Parts / 1946 thru 1975 Parts |
| 1950 Oldsmobile | All 1950 and 1951 Oldsmobile | 1950 and 1951 Shop manual / 1942 thru 1951 Parts books |
| 1952 Oldsmobile | All 1952 Oldsmobile cars | Shop manual / 1936 thru 1955 Parts book |
| 1953 Oldsmobile | All 1953 Oldsmobile cars | Shop manual / 1946 thru 1975 Parts |
| 1954 Oldsmobile | All 1954 Oldsmobile cars | Shop manual / 1936 thru 1955 Parts book |
| 1955 Oldsmobile | All 1955 Oldsmobile cars | Shop manual / 1946 thru 1975 Parts |
| 1956 Oldsmobile | All 1956 Oldsmobile cars | Shop manual / 1951 thru 1961 Parts book |
| 1957 Oldsmobile | All 1957 Oldsmobile cars | Shop manual / 1951 thru 1961 Parts book |
| 1958 Oldsmobile | All 1958 Oldsmobile cars | Shop manual / 1946 thru 1975 Parts |
| 1959 Oldsmobile | All 1959 Oldsmobile cars | Shop manual / 1951 thur 1961 Parts book |
| 1960 Oldsmobile | All 1960 Oldsmobile cars | Shop manual / 1951 thru 1961 Parts book |
| 1961 Oldsmobile | All 1961 & 1962 Oldsmobile cars plus F-85 | 1961 Shop manual / 1962 Supplement / 1961 F-85 Shop manual / 1946 thru 1975 Parts |
| 1963 Oldsmobile | All 1963 Oldsmobile cars | Shop manual / 1946 thru 1975 Parts / Full line sales brochure |
| 1964 Oldsmobile | All 1964 Oldsmobile cars | Service manual / 1946 thru 1975 Parts / Full line sales brochure |
| 1965 Oldsmobile | All 1965 Oldsmobile cars | Chassis Service / GM Body / 1946 thru 1975 Parts / Full line sales brochure |
| 1966 Oldsmobile | All 1966 Oldsmobile cars | Chassis Service / Fisher Body / 1946 thru 1975 Parts |
| 1967 Oldsmobile | All 1967 Oldsmobile cars | Shop manual / Fisher Body / 1946 thru 1975 Parts book |
| 1968 Oldsmobile | All 1968 Oldsmobile cars | Chassis Service / Fisher Body / 1946 thru 1975 Parts |
| 1969 Oldsmobile | All 1969 Oldsmobile cars | Chassis Service / Fisher Body / 1946 thru 1975 Parts |
| 1970 Oldsmobile | All 1970 Oldsmobile cars | Chassis Service / Fisher Body / 1946 thru 1975 Parts |
| 1971 Oldsmobile | All 1971 Oldsmobile cars | Chassis Service / Fisher Body / 1946 thru 1975 Parts |
| 1972 Oldsmobile | All 1972 Oldsmobile cars | Chassis Service / Fisher Body / 1946 thru 1975 Parts |
| 1929 Chevrolet Parts | 1929 thru 1972 Chevrolet cars / 1953 thru 1968 Corvette / 1929 thru 1968 Chevrolet trucks | Books included 1929 thru 1948 / 1929 thru 1958 / 1938 thru 1968 / 1954 thru 1965 / 1964 thru 1972 plus the 1960 thru 1969 Corvair all six books are Text & Illustrated |
| 1935 Cadillac Parts | All 1935 thru 1972 Cadillac cars | Books included 1935 thru 1950 / 1946 thru 1958 / 1956 thru 1965 / 1965 thru 1974 / 1965 thru 1973 all five books are Text & Illustrated |
| 1936 Oldsmobile Parts | All 1936 thru 1972 Oldsmobile cars | Books included 1936 thru 1955 / 1942 thru 1951 / 1951 thru 1961 / 1946 thru 1975 all four books Text & Illustrated |
| 1949 Ford Parts | All 1949 thru 1959 Ford cars plus Thunderbird | 1949 thru 1959 Parts Text & Illustrated |
| 1949 Lincoln Parts | All 1949 thru 1959 Lincoln & Mercury cars | 1949 Lincoln Body / 1949 thru 1951 Lincoln Chassis / 1949 thru 1953 Mercury Chassis / 1952 thru 1954 Lincoln Chassis / 1953 thru 1955 Lincoln Body / 1956 thru 1958 Lincoln Parts / 1956 thru 1959 Lincoln Parts / 1949 thru 1951 Mercury Body / 1954 thru 1955 |
| 1960 Ford Parts | All 1960 thru 1972 Ford cars | 1960 thru 1964 Parts Text & Illustrated / 1965 thru 1972 Parts Text & Illustrated |
| 1960 Ford Parts | All 1960 thru 1972 Ford cars | 1960 thru 1964 Ford Parts Text and Illustrations / 1965 thru 1972 Ford Parts Text and Illustrations |
| 1960 Lincoln Parts | All 1960 thru 1972 Lincoln and Mercury cars | 1960 thru 1964 Lincoln Mercurt Parts Text and Illustrations / 1960 thru 1963 Lincoln Body Parts / 1965 thru 1972 Lincoln Mercury Parts Text and Illustrations |
| 1960 Lincoln Parts | All 1960 thru 1972 Lincoln & Mercury cars | 1960 thru 1964 Parts Text & Illustrated / 1960 thru 1963 Lincoln Body / 1965 thru 1972 Parts Text & illustrated |
| 1942 Plymouth | All 1936 thru 1942 Plymouth cars | 1936 thru 1942 Shop manual |
| 1946 Plymouth | All 1946 thru 1951 Plymouth cars | 1946 thru 1951 Shop manual |
| 1955 Plymouth | All 1955 and 1956 Plymouth cars | Shop manual |
| 1957 Plymouth | All 1957 thru 1959 Plymouth cars | 1957 and 1958 Shop manual / 1959 Supplement |
| 1960 Plymouth | All 1960 and 1961 Plymouth cars | 1960 Shop manual / 1961 Supplement |
| 1962 Plymouth | All 1962 Plymouth cars | Shop manual |
| 1963 Plymouth | All 1963 Plymouth cars | Shop manual |
| 1964 Plymouth | All 1964 Plymouth cars | Shop manual |
| 1965 Plymouth | All 1965 Plymouth cars | Shop manual |
| 1966 Plymouth | All 1966 Plymouth cars | Shop manual |
| 1967 Plymouth | All 1967 Plymouth cars | Shop manual |
| 1968 Plymouth | All 1968 Plymouth cars | Shop manual |
| 1969 Plymouth | All 1969 Plymouth cars | Shop manual / Parts List |
| 1970 Plymouth | All 1970 Plymouth cars | Shop manual |
| 1971 Plymouth | All 1971 Plymouth cars plus Chrysler / Imperial | Shop manual / Body manual |
| 1972 Plymouth | All 1972 Plymouth cars plus Chrysler / Imperial | Shop manual / Body manual |
| 1973 Plymouth | All 1973 Plymouth cars plus Chrysler / Imperial | Chassis Service manual / Body Service manual |
| 1974 Plymouth | All 1974 Plymouth cars plus Chrysler / Imperial | Chassis Service manual / Body Service manual |
| 1975 Plymouth | All 1975 Plymouth cars plus Chrysler / Imperial | Chassis Service manual / Body Service manual |
| 1935 Pontiac | All 1935 and 1936 Pontiac cars | 1935 and 1936 Shop manual / 1938 thru 1948 Parts books |
| 1935 Pontiac | All 1935 & 1936 Pontiac cars | 1935-1936 Shop manual / 1935thru1948 Parts |
| 1941 Pontiac | All 1941 thru 1948 Pontiac cars | 1941 – 1942 Shop manual / 1943 thru 1948 Supplements / 1935 thru 1948 Parts |
| 1949 Pontiac | All 1949 thru 1954 Pontiac cars | 1949 – 1954 Shop manual / 1935 thur 1948 Parts |
| 1955 Pontiac | All 1955 Pontiac cars | Shop manual |
| 1956 Pontiac | All 1956 Pontiac cars | Shop manual / Hydramatic manual |
| 1957 Pontiac | All 1957 Pontiac cars | Shop manual / Fuel Injection manual / A/C manual / Hydromatic manual |
| 1958 Pontiac | All 1958 Pontiac cars | Shop manual / Fuel Injection manual / Body manual |
| 1959 Pontiac | All 1959 Pontiac cars | Shop manual / Body manual / Hydramatic manual / Heating & A/C |
| 1960 Pontiac | All 1960 Pontiac cars | Shop manual / Body manual / Hydramatic manual / Heating & A/C |
| 1961 Pontiac | All 1961 Pontiac cars | Shop manual / Body manual / Hydramatic manual / Heating & A/C |
| 1962 Pontiac | All 1962 Pontiac cars plus Tempest | Pontiac & Tempest Shop manuals / Body manual / Hydramatic manual / Heating & A/C |
| 1963 Pontiac | All 1963 Pontiac cars plus Tempest | Shop manual / Body manual / Heating & A/C / 1963 thru 1975 Parts |
| 1964 Pontiac | All 1964 Pontiac cars plus Tempest | 1963 Pontiac Shop manual / 1964 Pontiac Supplement / Tempest Shop manual / A/C manual / 1963 thru 1975 Parts |
| 1965 Pontiac | All 1965 Pontiac cars plus Tempest | Pontiac & Tempest Shop manuals / GM Body / Heating & A/C / 1963 thru 1975 Parts / Full line sales brochure |
| 1966 Pontiac | All 1966 Pontiac cars plus Tempest | Pontiac & Tempest Shop manuals / GM Body / Heating & A/C / 1963 thru 1975 Parts |
| 1967 Pontiac | All 1967 Pontiac cars plus Firebird | Shop manual / Fisher Body / Firebird Supplement / 1963 thru 1975 Parts |
| 1968 Pontiac | All 1968 Pontiac cars | Shop manual / Fisher Body / 1963 thru 1975 Parts / Full line sales brochure |
| 1969 Pontiac | All 1969 Pontiac cars | Shop manual / Fisher Body / 1963 thru 1975 Parts / Full line sales brochure |
| 1970 Pontiac | All 1970 Pontiac cars plus Firebird | Shop manual / Fisher Body / Firebird Supplement / 1963 thru 1975 Parts books / Full line sales brochure |
| 1971 Pontiac | All 1971 Pontiac cars | Shop manual / Fisher Body / 1963 thru 1975 Parts / Full line sales brochure |
| 1972 Pontiac | All 1972 Pontiac cars | Shop manual / Fisher Body / 1963 thru 1975 Parts / Full line sales brochure |